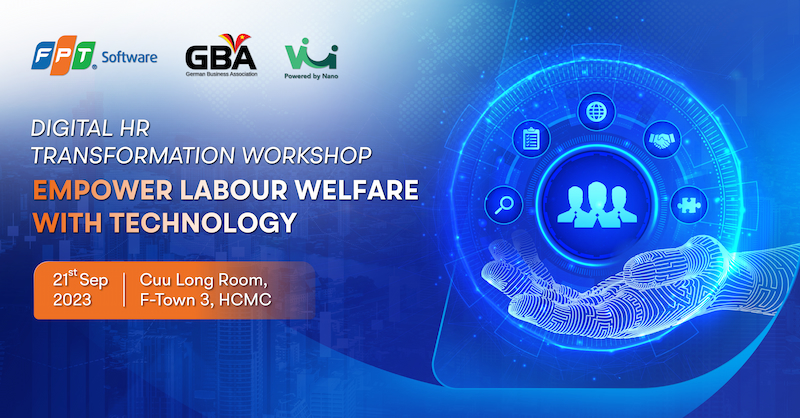 On September 21, FPT Software, German Business Association in Vietnam (GBA Vietnam) and VuiApp will co-host the Digital HR Transformation Workshop: Empower Labour Welfare with Technology. This half-day workshop will look into role of technology in HR management and employee experience improvement for modern organizations, through the sharing of top executive keynote speakers:

- Mr. Dao Duy Cuong, Chief Digital & Technology Officer, FPT Software

- Mr. Dzung Dang, Co-founder & CEO, Nano Technologies

Taking place in FPT Software's campus in Ho Chi Minh City, audience will have the opportunity to discover FPT Software's innovative solutions for HR management and employee experience improvement, as well as the company's capabilities in digital transformation.

For detailed agenda and registration, please visit THIS LINK.