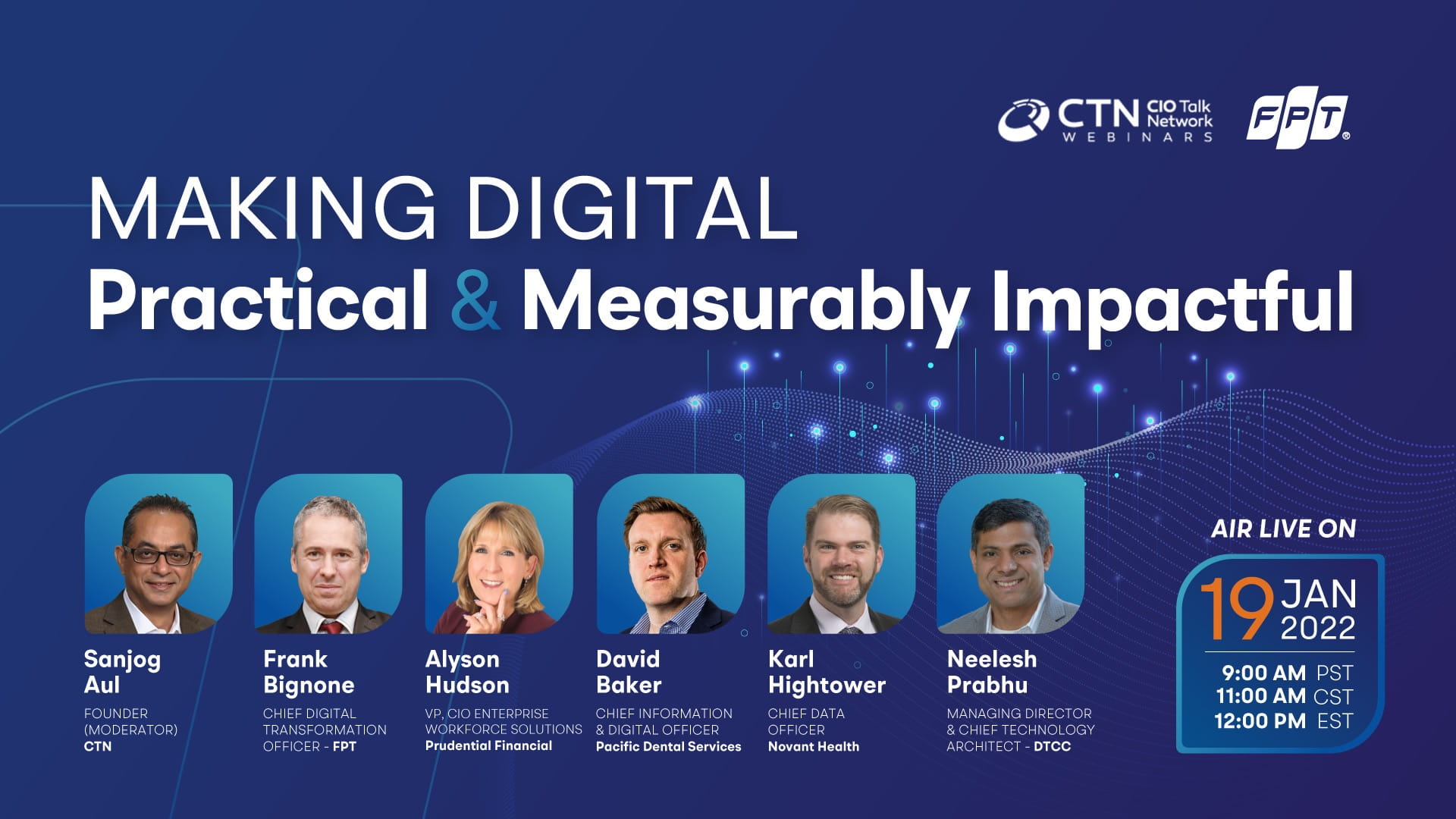 On 19 January 2022, FPT is co-hosting and sponsoring CTN CIO Talk Network Webinar "Making Digital Practical and Measurably Impactful".
While many organizations have embraced digital as the way forward, the journey has been choppy. Challenges include digitally unaware staff, shadow IT, inability to self-serve actionable intelligence, and inconsistent user experience across digital apps and systems.
How is business, data, and technology leadership joining hands to homogenize related innovation across the organization, simulate impact before scaling up, and enable people-powered acceleration to make digital practical and measurably impactful?
Join us for this live webinar to get answers to the pressing questions including:
People: How to embrace the culture to ensure success of your digital efforts?
Processes: Which business departments and disciplines are the best candidates or post the most challenges?
Metrics: How to measure the success of a digital transformation effort?
Funding: How to best budget for and finance your digital transformation journey?
For further information and assistance, please contact [email protected].