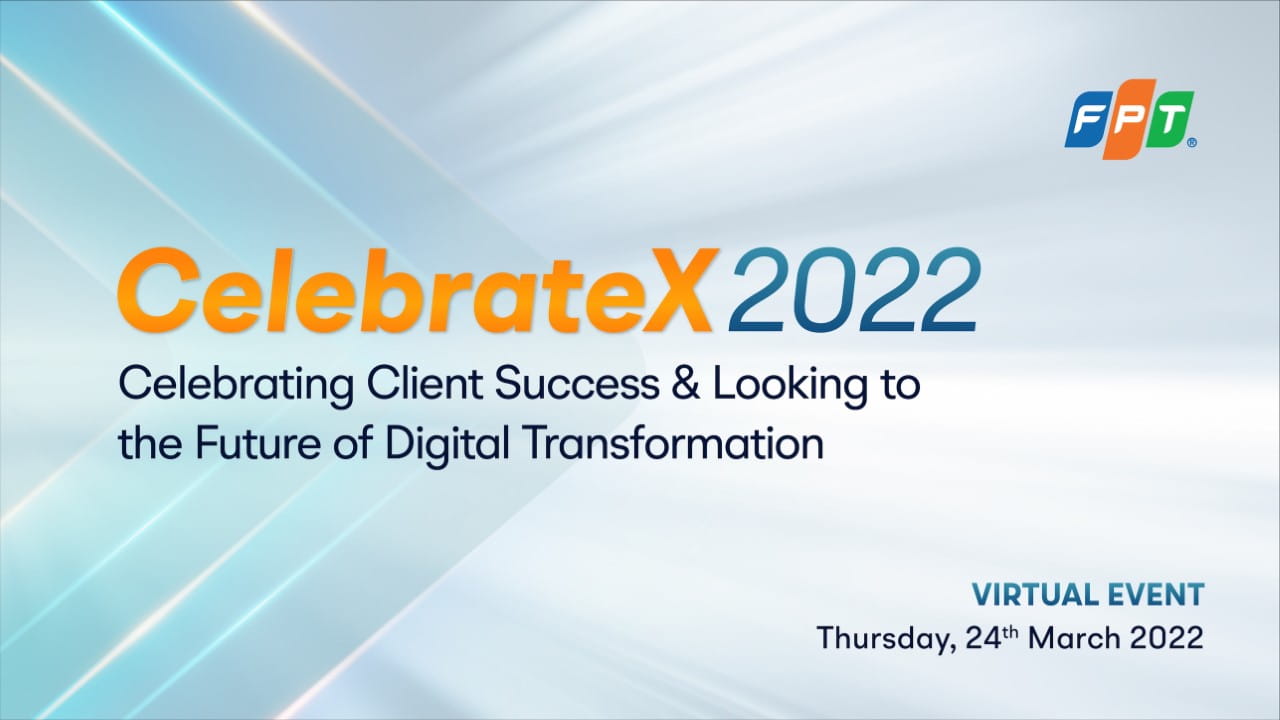 This March, FPT is hosting an exclusive virtual event "CelebrateX 2022 – Celebrating Client Success & Looking to the Future of Digital Transformation". The event brings together top business leaders and technology experts to share their experiences in accelerating digital transformation, integrating technologies, and leading their organizations into "The Next Normal".
Time: Thursday, March 24, 2022 | 11:00 AM – 4:00 PM EST
Location: Online
Join us for this exclusive experience, which will offer insightful and innovative takeaways through unique and customized activities:
Exhibition: Discover FPT's latest technology products, services, and solutions through discussions with leading experts.
Conference hall: Hear exclusive interviews with today's most innovative thought leaders through their first-hand digital transformation case studies and practical takeaways.
Networking lounge: Join engaging group discussion and grow your professional network.
Innovation hub: Discover next-gen technology and interact with product demonstration in FPT's virtual solutions space.
Virtual campuses' tour: Explore FPT's campuses across the globe from the comfort of your own location.
For further information and assistance, please contact [email protected].