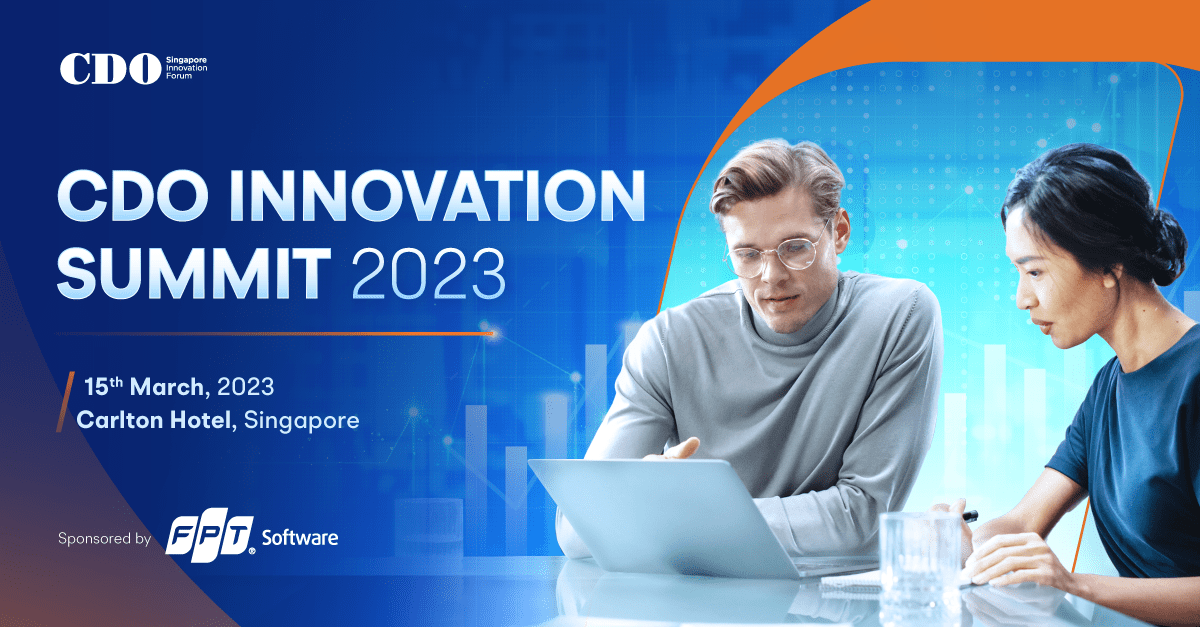 Emphasizing its position as a leading digital transformation provider, FPT Software will attend the CDO Innovation Forum Singapore 2023 on March 15th, 2023.
Held in Singapore, the 6th time annual event will address how Data transformation accelerates digital businesses' innovation. Together with over 140+ CDO, CIO, CTO and global specialists in digital transformation and tech innovation, participants can get a grasp on the latest tech trends that will characterize APAC's digital industry in 2023.
Continue its constant efforts to assist global enterprises in taking on new digital initiatives and optimising their operation results, FPT will be showcasing its cutting-edge digital products and solutions in Intelligent Automation, Cloud Computing, Advanced Analytics, AI, Cloud, Big Data and more.
To reserve your seat and learn more about the event, please visit this link.