Whether you are new to the cloud or an experienced user, you will learn something new at the AWS Summits. These free events are designed to educate new customers about the AWS platform and offer existing customers information on architecture best practices and new services.
As AWS Advanced Consulting Partner with certified competencies in Migration and Managed Services, FPT Software will be bringing to the table expertise in Oracle and SAP workloads on AWS Cloud, while introducing new in-house products on AWS (eMobiz and Gamification).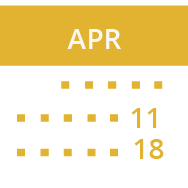 Come to our booth and Register for free PoCs with our AWS Taskforce:
• AWS Singapore: 11th April, 2017 – Sands Grand Ballroom, Level 5 Marina Bay Sands Expo & Convention Centre – Booth P1
• AWS Malaysia: 18th April 2017, Imperial Ball Room, Level G, One World Hotel – Booth P3
Don't miss out the opportunity to listen to our breakout session speech at the events (same time):
12:35- 13:05
Best Practices for Re-architecting & Optimizing Large-Scaled Data Systems on AWS: Oracle Migration and Big Data Streaming Solution
Data has grown to become a valuable asset to drive fundamental business-changing decisions. The pressure of handling real-time, massive amount of data to bring about new values is weighing on the already overloaded systems. This keynote looks to share some of the best practices in Cloud re-architecting to leverage the power of AWS and provide the systems with the ability to handle large-scaled data: from migrating the entire Oracle database to AWS infrastructure & services; to re-designing the entire architecture to use cloud-native services (Kinesis, DynamoDB, S3) & enjoy the great benefits of AWS. Each of these scenarios is proven to bring about tremendous benefits to customers, including improving performance by up to 100 times and reducing the cost significantly.