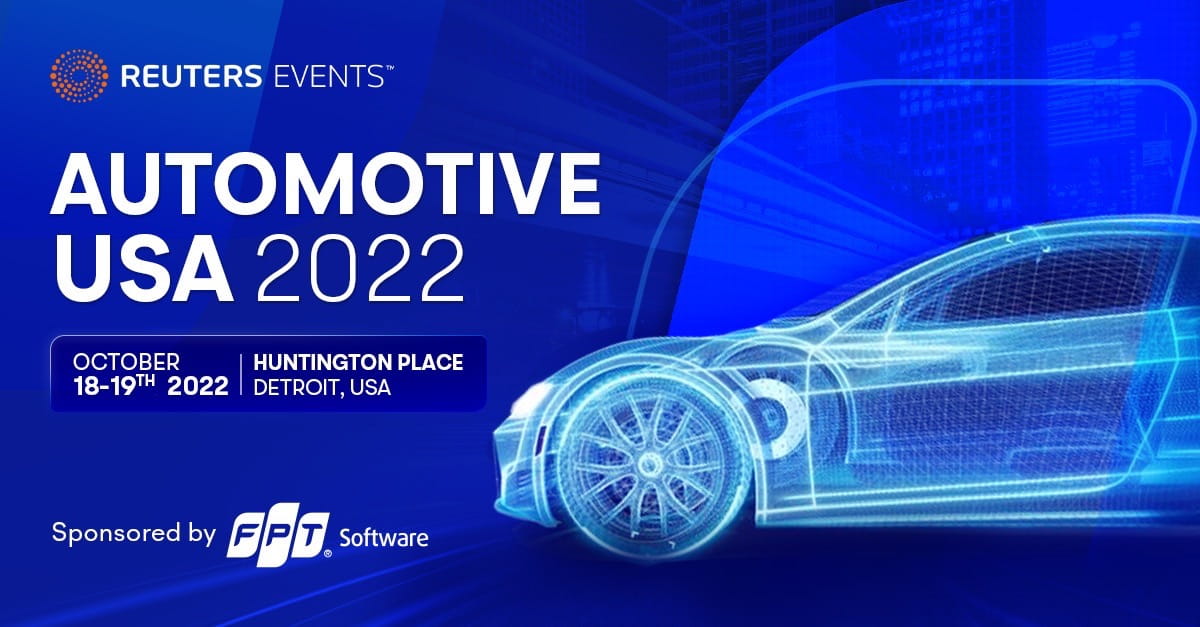 The automotive industry faces more disruption now than in the last 50 years, with governmental pressure to reduce emissions, growing concerns around vehicle safety, and demand for new experiences. It's the time for car innovation.
On October 18-19, 2022, FPT Software is proud to join North America's must-attend gathering for OEM strategy, Automotive USA 2022, in Huntington Place, Detroit. As one of the proud sponsors of the event, we'll be showcasing our comprehensive AUTOSAR solution that can assist your company to succeed in the new era of software-defined vehicles.
Don't forget to engage in our roundtable discussion about "Mastering Automotive Software Development: Keys to Driving the Transition from Steel to Software" on October 18, 2022 / 12:40pm EDT. In this workshop, we'll discuss and examine the latest trends and forecasts of the industry and best practices for automotive software development. Register here.
For more information about this event, please visit this link.