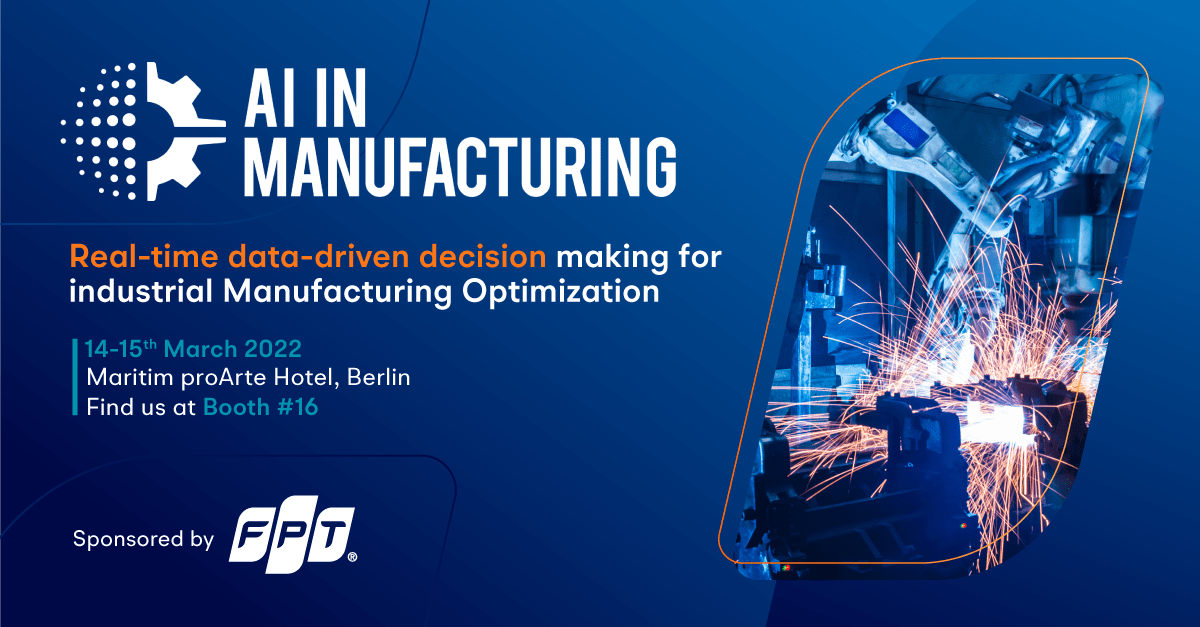 FPT will be attending the 4th AI in Manufacturing, an annual hybrid event focusing on AI applications in industrial manufacturing. Expected to cut through the hype and provide in-depth examinations and case studies on how AI can contribute to the changing needs across various manufacturing sectors, the two-day event will be held both online and offline in Berlin, Germany from March 14th-15th.
This year's event brings together top decision-makers and industry-focused speakers to share their work with AI and its utilization, covering 6 matters:
Data & Data infrastructure
MES & Shop floor
Open-source
Trendscouting
AI groundworks
Maintenance & Monitoring
Joining as an Exhibitor and Speaker, FPT will have its leaders share insights on Data and Predictive Maintenance. The company will also be showcasing its technology capabilities at booth No.16 on the Exhibition Floor.
Speaking session: Data and Predictive Maintenance
Time: Day 1 – March 14th, from 9:45 AM (CET)
Learn more about the event and register here.