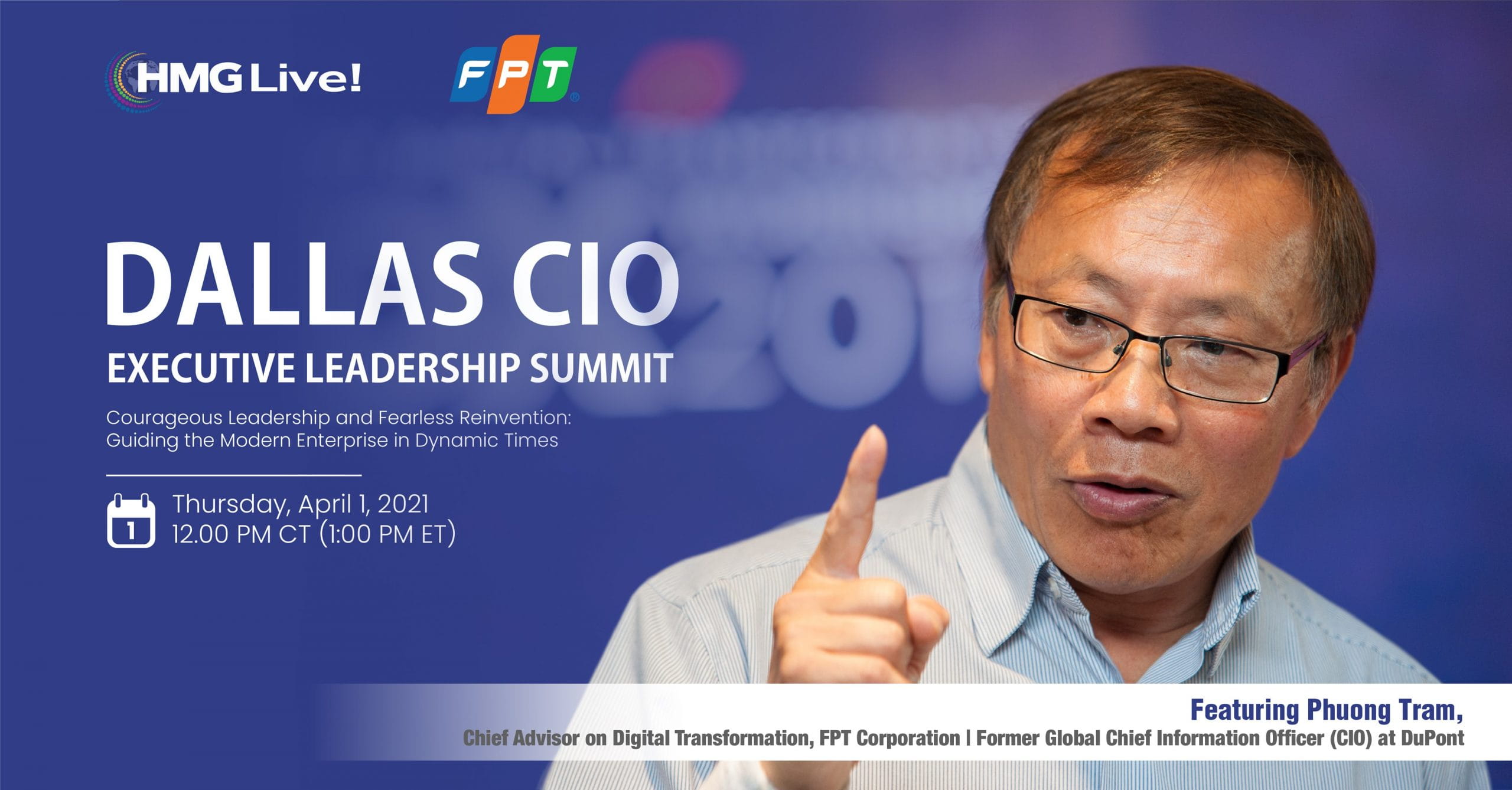 Next Thursday, FPT's Chief Digital Transformation Advisor, Phuong Tram, will be speaking at 2021 HMG Live! Dallas CIO Executive Leadership Summit for the first time.
The online event brings together top-tier executives and world-class technology leaders from industry giants such as Visa, AWS, Bain & Company, and so on to discuss the best practices in leadership, management, technology and career development.
Themed "Courageous Leadership and Fearless Reinvention: Guiding the Modern Enterprise in Dynamic Times", the event focuses on these areas:
Leading Courageously and Authentically in Times of Crisis
Reimagining the Business and the Future of Work
Winning the War on Talent
Creating a Workplace of Diversity and Inclusion to Foster Innovation
Becoming Boardroom Ready
Blazing the Path to Secure Innovation
Strengthening Your Personal Brand
Phuong Tram will be delivering a 10-minute talk on "The Role of Emerging Technologies in Business Digital Transformation". With his wealth of experience as former global Chief Information Officer at DuPont and now Chief Advisor on Digital Transformation at FPT, his sharing is expected to help participants gain insights into the role of emerging technologies in assisting businesses to create and reinforce competitive edge, especially amid the new normal.
To learn more about the event and register, click here.