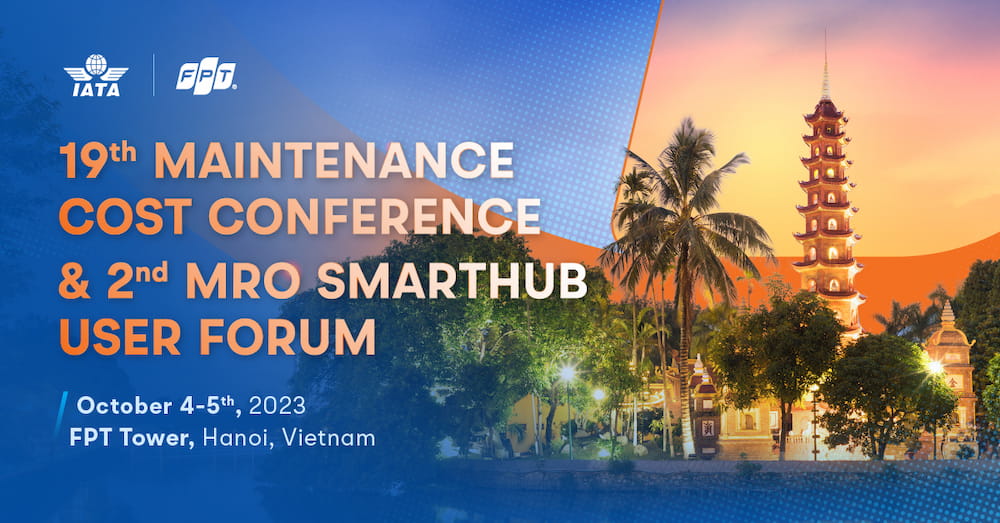 On October 4-5, FPT will host the 19th Maintenance Cost Conference (MCC) & 2nd MRO Smart Hub User Forum in Hanoi, Vietnam.
This is the annual event of the International Air Transport Association (IATA), bringing together leading organizations in the aviation/aerospace industry such as Delta Air Lines, Boeing, Airbus, Safran, and more.
The event will feature insightful keynotes and discussions on various topics, including the current status of the airline industry, MRO trends, aircraft health monitoring (AHM), supply chain issues, sustainability in technical operations, and digitization of MRO documents.
As the host sponsor of the event, FPT will showcase its capabilities in digital transformation for the aviation & aerospace industry with over 12+ years of experience in addressing industry challenges and accelerating recovery by leveraging digital solutions in blockchain, data analytics, IoT, AI, AR/VR and more.
For more information about the event, please CLICK HERE.