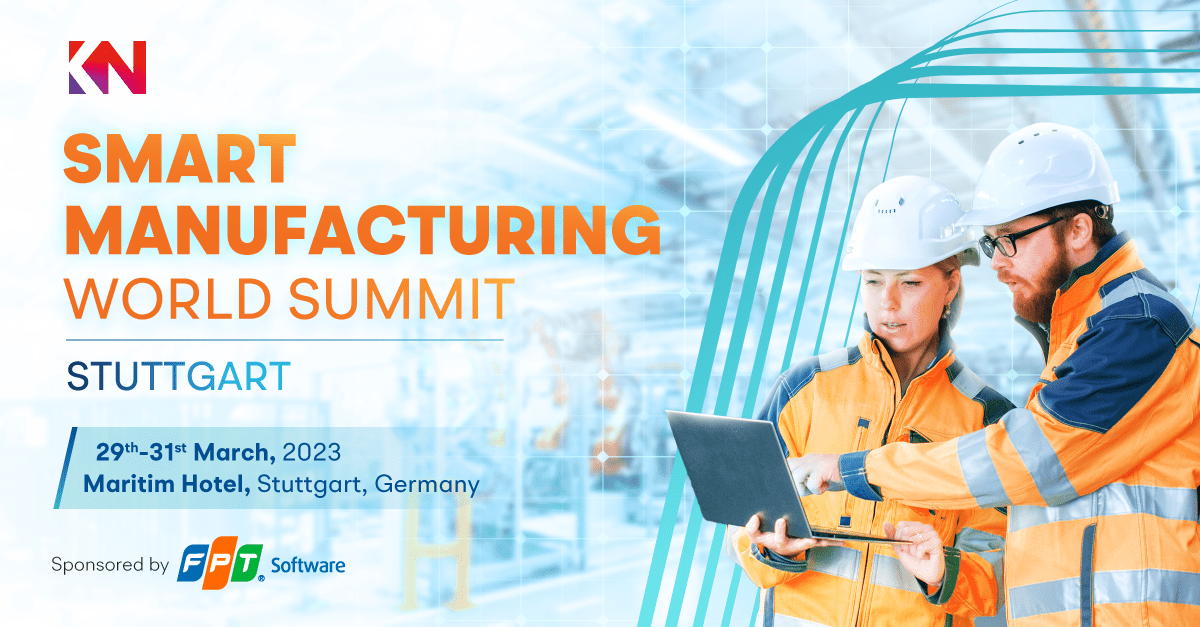 With the global economy making a sustainable shift, manufacturers are taking a different step towards increased responsibilities for a product's total lifecycle and a more environmental friendly approach.
Taking this into account, from March 29th to 31st, the Smart Manufacturing World Summit Stuttgart will discuss the impacts and of digitalization transformation on the manufacturing industry, and the major case studies and experiences that experts from the forefront have gathered after a decade of practice.
Continue its constant efforts to assist manufacturer to take on new digital initiatives and towards sustainability, FPT Software will be joining the event as an honored sponsor.
On March 31st from 12pm to 12:30pm, our specialist will be sharing on our experience in adopting intelligent automation in building manufacturing resiliency.
Explore more about the event here