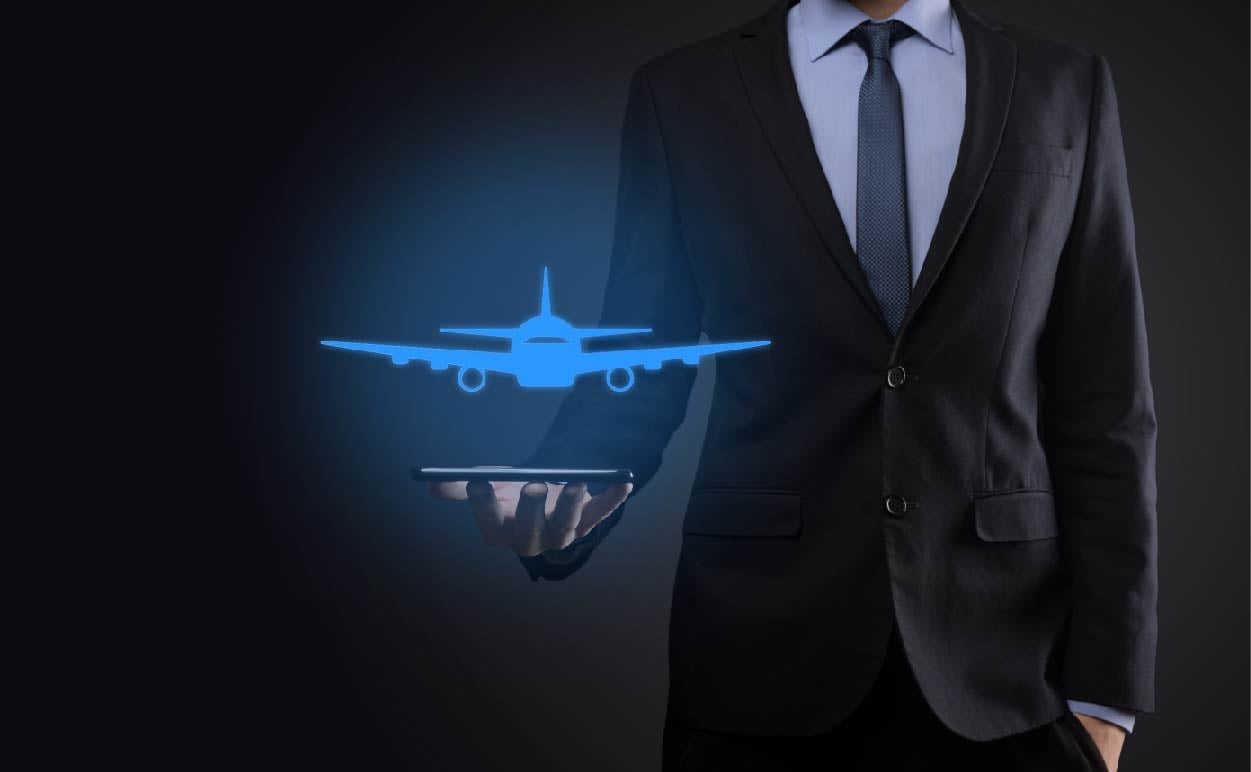 The pandemic is undoubtedly upsetting the status quo of aviation. It not only attacks incumbent's sources of profit but also triggers the waves of advances in the application of data.
---
Undoubtedly, COVID-19 has wreaked havoc across the globe. And at the epicenter of this crisis is the aviation industry. For decision-makers at airlines, the pandemic is a wake-up call, prompting them to realize the business challenge isn't merely to respond to the existing operating environment but rather to predict what's coming.
Before the COVID-19 situation, the growth prospect of the aviation analytics market was expected to garner US$7.1 billion by 2023, at a healthy CAGR of 17.5% [1]. Now, even when the reality for aviation has changed radically since then, the significance of analytics has not.
This article reveals how predictive analytics can have a transformative impact on aviation operations in uncertain times.
Predictive Maintenance
Smoothy operating aircraft is vital for stable profits. Machine downtime inflicts an enormous cost to businesses due to forgone productivity and disruptions in airline activities. Since new generations of civil aircraft produce more on-wing data and fleets have become more connected to the ground, there is an increasing number of opportunities with aircraft predictive maintenance.
Data from several aircraft systems, such as the Maintenance, Repair and Overhaul (MRO) history, aircraft utilization records, engineering data, etc., are leveraged to predict mechanical failure and pinpoint optimum maintenance intervals. Indeed, a team of data scientists manage to anticipate the type of mechanical issue that would likely cause a delay or cancellation of a flight within the next 24 hours, enabling the airlines to take preventive measures timely [2].
Customer Demand Forecasting
With airlines having to cut capacity by over 70%, more than ever, the entire industry now concentrates on where and when demand will return. Before the pandemic, AI models were just starting to transform airline planning processes. However, as the number of flights decreased drastically, these models have been cut off from their most valuable data source: historical data.
In the new reality, AI models for demand forecasting should rely on alternative data sources like searches, social media chatter, events, etc. to capture future demands. Along with that, data on travel regulations or current events needs including to adjust to shocks like COVID-19 properly.
Customer-Centric Experience
Customer-centric models seem to be relatively slow to catch on in the aviation industry. Airlines' interactions with customers traditionally revolve around booking numbers, which contain fundamental data on the flight but little information about the flyer. Plus, except for a few customers with a high loyalty status, airline businesses often do no differentiate how they treat individual passengers.
As the pandemic caused a lot of frustration for passengers, part of the airlines' recovery plan focuses on customer-centric strategies to win customers. Carriers should be able to leverage their customer data to formulate offers tailored for customer preferences.
But Remember to Keep your Seatbelt Fastened.
The pandemic is undoubtedly upsetting the status quo of aviation. It not only attacks the incumbent's sources of profit but also triggers the waves of advances in the application of data. Though the value derived from predictive analytics is tempting, some challenges can derail the airlines' effort.
Behind the glamor of predictive analytics is a stockpile of tedious data acquisition and preparation. For example, new data is relatively unstructured data logs and often buried in detail, which requires extensive expertise from qualified data engineers, statisticians, etc., to extract insights from it. Additionally, leaders should be conversant in data science. They don't need to be experts, but they should gain a basic understanding of the issue to work effectively with the data science team.
References
1. Aviation Analytics Market.
Allied Market Research
2. Where Predictive Analytics is Having the Biggest Impact.
Harvard Business Review
.