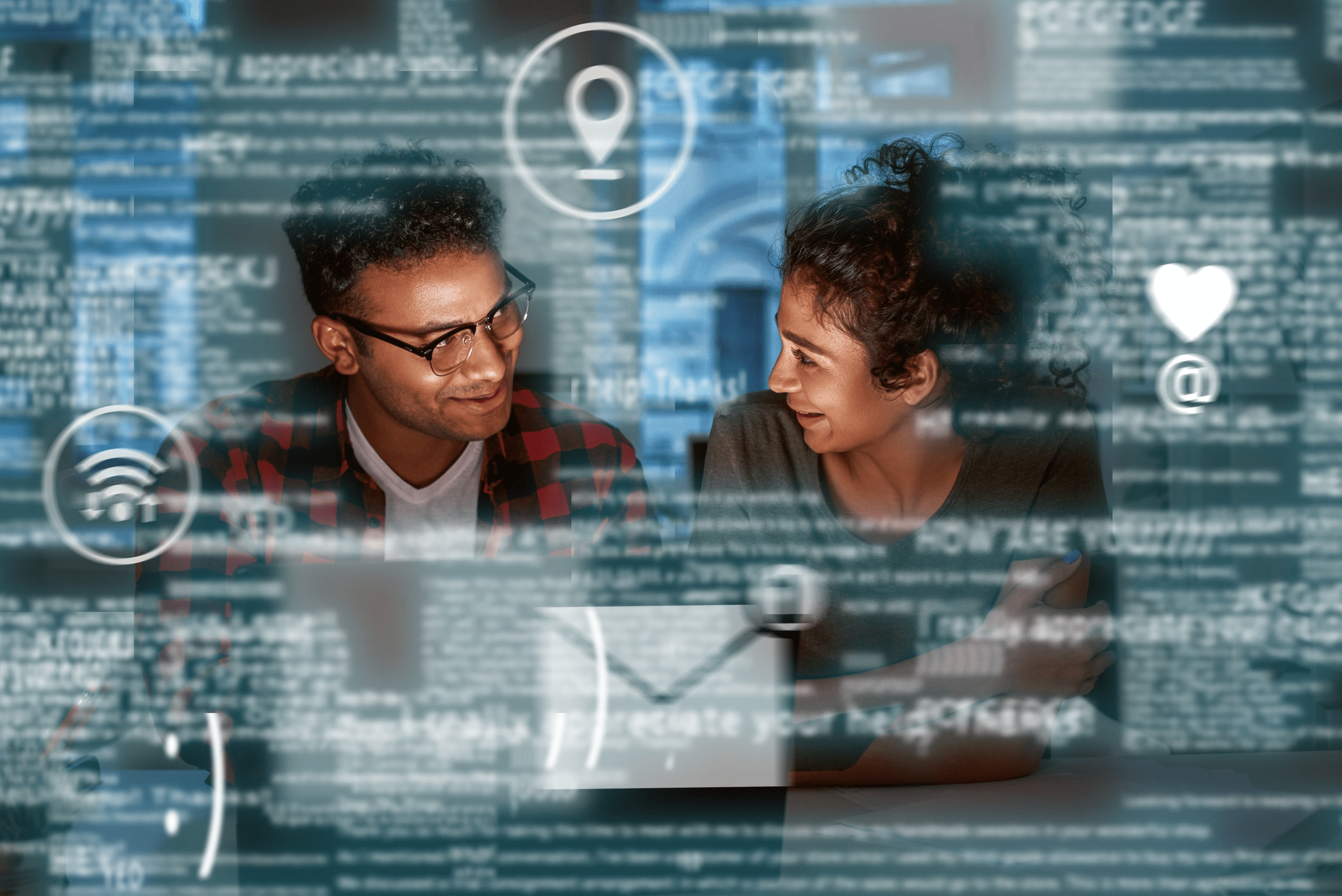 Increased workload, lack of resources, and risk of inaccuracies resulted in operational inefficiencies and hampered productivity. Hyper automation — uniting your digital and human workforces at the speed of low-code — is the key factor in enabling enterprises to achieve an uninterrupted value chain that ensures business excellence.
Accelerating DX movement with hyperautomation
In their efforts to pursue digital transformation, IT and business leaders face great challenges to optimize processes through smart automation. One-off solutions like RPA may seem quicker to implement, but data silos will gradually amass and cause more issues in the long term. Hyper automation, on the other hand, integrates different technology solutions like AI/ ML and business process management (BPM) to create a seamless end-to-end experience. By integrating people's skills with orchestrated use of technologies, hyperautomation helps to rapidly identify, vet and automate as many business and IT processes as possible.
Given that cross-enterprise operations are the lifeblood of today's digital businesses, there is an enormous power that hyper automated systems hold. The next-gen technology constantly enhances the amalgamation between people, processes and technology; as well as boosting organizational efficiency and agility. The worldwide hyper automation-enabling technology market is forecasted to reach nearly $600 billion this 2022, proving that the trend is here to stay [1].
Low-code - the backbone of hyperautomation
Low-code application platform (LCAP) refers to an application development technique that employs function sets rather than scratch code. This function sets act almost like building blocks, allowing anyone with little programming skills to create apps by simply drag-and-drop predefined sets. Consequently, it can minimize the time period that a hyperautomation process requires to maintain and enhance implemented technologies. Any indispensable internal collaborations among different parties are also sped up thanks to this new technique. In other words, low-code solutions by design are the business highway to a hyper automated future. The worldwide low-code platform market was worth almost 13 billion dollars in 2020. By 2027, it is expected to experience a quadruple growth to around 65 billion dollars [2].
Organizations applying LCAPs experience a range of benefits, particularly democratized app delivery, faster development process, and reduced time-to-market. As these platforms streamline app development, reduce IT project backlog, and eliminate IT silos, LCAP apps creation process can be sped up 6 to 20 times faster [3].
The capability to seamlessly integrate with new legacy web services, systems, and APIs, is another reason why the platform is favored. This new approach has been well adopted in the realm of the financial service industry. Many financial institutions are keen to utilize low-code process automation platforms to automate their power-of-attorney application submission process, back-end data processing. This allows IT and non-IT staff to collaborate and innovate effectively in order to create a tailored digital experience for their customers.
Outlook on hyper automation-enabling industries
With hyperautomation, problem-solving becomes simpler, and vertical industries are already reaping the benefits:
Banking and financial services: Many banks have adopted Smart Automation systems based on Al computations to effectively filter trades and detect fraudulent activities in real-time. A machine learning model based on AI created using advanced modeling approaches can predict the possibility of illegitimate transactions to reduce risk of hazards. A top AI-based fraud prevention platform would be able to reduce the number of flagging payments up to 83 percent, allowing its bank clients to save an average of 77 percent on their fraud prevention activities [4].
Healthcare: Remote healthcare monitoring is becoming increasingly common, especially in the new normal when social distancing is favored. The Internet of Things (IoT), digital health wearables, and data analytics are employed to automatically monitor parameters. Applications include detection of blood pressure and glucose levels in high-risk patients; generate alarms and provide recommendations and tailored care for patient engagement strategies. With hyperautomation, healthcare firms can achieve an astonishing reduction of 45% in operational costs and 80% in manual patient data processing [5].

Retail: Staying relevant to buyers' demands is particularly a business 'do-or-die'. Mechanizing business operations such as store management, customer support and inventory control can be achieved through hyper automation. Such mechanisms help businesses to mitigate imminent risks along the supply chain movement while efficiently addressing customer demands across the value chain. Some examples include BOTs ruled by AI that assist agents in monitoring calls and processing requests in real-time. These BOTs aid retailers in retrieving information from past hotline call histories, allowing them to effectively handle customers' initial requests by avoiding past recognized problems. 63 percent of firms who embraced hyper automation reported improvement in customer satisfaction [6].
As corporations transition towards a connected automation strategy, IT leaders must acknowledge hyperautomation as a team sport in which low-code is the central catalyst to well-rounded collaboration. To maximize the chance of successful hyperautomation, it is crucial to architect the right confluence of application and data integration, as well as lead the DX journey with three "co" pillars: co-operating, co-owning, and co-creating.
Source:
[1] https://www.gartner.com/en/newsroom/press-releases/2021-04-28-gartner-forecasts-worldwide-hyperautomation-enabling-software-market-to-reach-nearly-600-billion-by-2022
[2] https://www.statista.com/statistics/1226179/low-code-development-platform-market-revenue-global/
[3] https://www.forrester.com/blogs/category/low-code-platforms/
[4] https://netguardians.ch/powerful-better-faster-a-roadmap-for-applying-ai-models-to-prevent-banking-fraud/
[5] https://nividous.com/blogs/gartner-healthcare-digital-transformation-report-from-rpa-to-ai-and-hyperautomation
[6] https://www.capgemini.com/us-en/news/consumers-are-embracing-ai-and-will-reward-organizations-that-offer-more-human-like-ai-experiences/