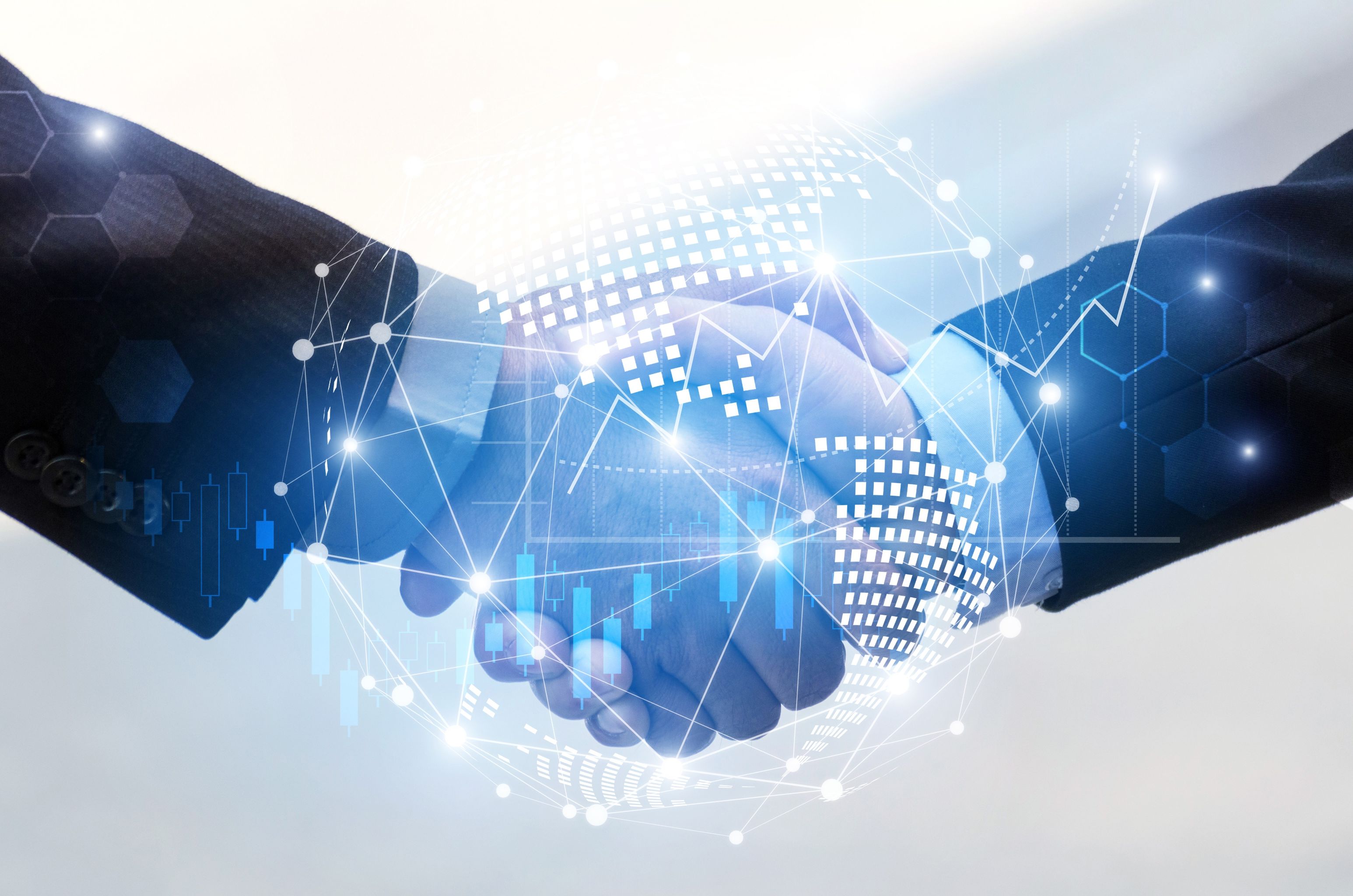 For the past two years, the world has been facing global disruptions at scale where two years' worth of transformation is happening in two months. The pandemic underscores the importance of accelerating digital transformation. Although this practice is crucial for companies if they want to thrive beyond disruptions, digital transformation is costly, and its benefits are hard to realize.
According to McKinsey, only 30% of all attempted digital transformations manage to reach their goals [1]. Adapting and innovating through the process of digital transformation is beyond just incorporating different aspects of new technologies such as AI, Blockchain, or automation to complement the business on a micro level; but it is also about transforming entire business models, strategies, and cultures on a macro level with technological innovation as the foundation.
With the world becoming more digital and competition increasingly more global, questions are raised: Why do others fail? What are the critical success factors for businesses of the future?
Change starts at the top
It takes more than technology alone to adapt to the digital landscape. A study done by BCG showed that companies that are focused on building digital culture were five times more likely to achieve breakthrough performance than not [2]. Being the first vertex of a digital virtue, people are the start of every successful transformation, while technology is simply an enabler. Any lasting organizational change begins at the top. Senior leaders must create a robust digital culture that empowers people to look outward and engage in the innovative process of developing new solutions with different stakeholders. Establishing a data-driven vision and strategy, while implementing initiatives that support innovation on a daily basis, will equip your team with enthusiasm and the necessary skills to adjust. Conversely, it will also reveal the truth regarding the team's level of adaptability and ability, including cynicism and unwillingness to change.
The truth is many digital transformation projects are not fully supported or understood by even the executives themselves, which diminishes the company's digital efforts. Adapting to new changes requires seamless communication and execution of strategy, but companies are often fragmented with resistance to change, competing interests, or varying levels of knowledge and incentives. If the management does not have a clear plan and good communication on the collective goal of digital transformation as well as the collective strategy, members of the team might be going at different paces; some might fall behind while others stray on a wrong path. They will face many challenges and will likely fail.
The years ahead will be either a challenge or a revolution for many top management leaders. The executives will need to develop critical thinking, a deep understanding of digital transformation processes, and revised strategy management skills to stay relevant to the evolving business world.
Measure the progress
Similar to the digital transformation times, digital transformation metrics are a-changing. Over the past two years, the primary measure of company success was survival. As we thrive through the new year, organizations are looking at the true value of their investments unraveled. Metrics tied to business-case realizations are slowly morphing into continuous value realizations, where delivery metrics evolve into flexibility metrics. Therefore, it is essential for businesses to:
Define and focus on specific KPI objectives that align with the scale and complexity of their digital transformation, as well as their organizational goals.

Define relevant metrics to achieve the above objectives. The metrics should be quantifiable, accurate and insightful. The measurements should be able to benchmark against past data or industry-accepted data accurately.

Identify how much of the leaders' incentives are linked to digital and how much budget is spent on digital initiatives annually. This allocation and focus on technology indicate if an organization is positioned to deliver digital-backed value and drive maximum value. Given the current pace of innovation and disruption, businesses that do not prioritize spending on strategic digital initiatives are less likely to reap the maximum return on digital investment.

Have a concrete plan to attract, retain and upskill tech talents. The goal is to strive for the right balance of talent mix with tech and general talent from different educational backgrounds integrated throughout the organization. Other vital focuses include talent retention and how well the company upskills its existing talent.

Measure time-to-market in both quantity and quality: How long it takes to build applications that actually get used, and how many of them make it to the market. Areas where timelines are excessively prolonged indicate that there might be a need for utilizing better practices. Release timing is a means to competitive differentiation; it shows how fast the company can adapt and learn, as well as where they stand as a time-based competitor. According to McKinsey, a product that is six months late to market earns 33% less profit over five years; if it is released on time but is 50% over budget, that cuts into profits by only about 4% [3].
Be disruption-ready
Being future-ready now means being disruption-ready. The radical changes to the fundamental nature of companies require ground-breaking strategies and execution, fueled by greater adoption of agile methodologies. At FPT Software, we provide digital transformation solutions through distinctive methods. We can be the coach who is by your side from start to finish and ensure that you win this challenging digital transformation race. Our methodology, called FPT Digital KaizenTM, involves strategic advisory and end-to-end services from consulting to development to operations. Our team of experts is not only talented but also among the most experienced in innovative digital technology applications and integrations, including various Data Solutions, AI, Cloud, Automation, Blockchain, and many more. As a pioneer in digital transformation, we strive towards digital success and assuring value for your business.
Sources
[1] https://www.mckinsey.com/industries/retail/our-insights/the-how-of-transformation
[2] https://www.bcg.com/capabilities/digital-technology-data/digital-transformation/how-to-drive-digital-culture
[3] https://hbr.org/1991/01/the-return-map-tracking-product-teams