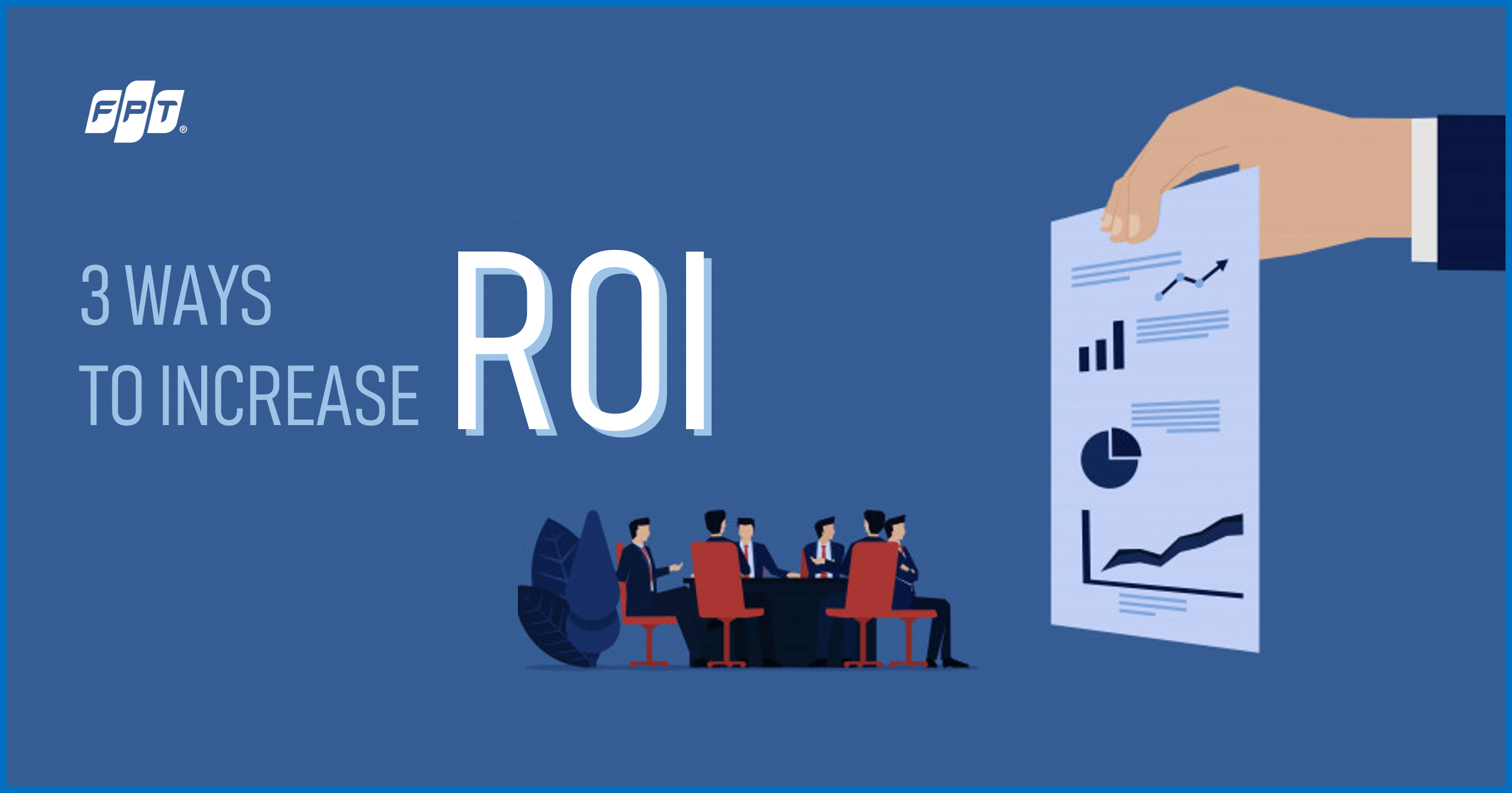 When it comes to determine profitability of an expenditure then make future business decisions, the most popular indicator is Return on investment (ROI). ROI is exceptionally useful and valuable for any business, regardless of size or industry. By calculating and utilizing ROI, businesses are able to well comprehend their financial performance and adjust their business strategies in order to achieve future goals.
Increasing ROI to its maximum is equal to improving your business investment success. If you're not sure whether or not your efforts are yielding results, how can you properly optimize profitability? Here are the best tips to generate an increased ROI:
Process automation
You might have heard about RPA (Robotics Process Automation) as a trendy technology of Industry 4.0. Companies in fields like banking, retail, and insurance are transforming their businesses with RPA. Adoption rates are hitting a peak as companies can now deploy robots quickly and efficiently, with fast return on investment. Businesses are getting big benefits by re-engineering their processes to use RPA.
According to a report by PricewaterhouseCoopers, RPA has the potential to save $2 trillion in global workforce costs through automating 45% of work activities. Also, it takes only 25% of the time to complete a business process workflow and just 16% of the time to offer an enterprise application integration solution. All, these amazing facts are further pushing the enterprises to invest in RPA.
One of the immediate perceivable benefits of RPA is cost reduction by employee optimization — freeing them from routine tasks to do jobs that demand high cognitive skills. The best way to get the most out of RPA is by focusing on the areas that need the most help when seeking to boost your ROI. You should start by targeting dull, repetitive tasks that could be automated with the right software. For example, copying and moving data from one system to another. Tasks that have to be performed 24/7 will require humans working in multiple shifts and are therefore worthy candidates for RPA. Then focus on refining overall processes and streamlining operations. In most cases, the fastest way to earn ROI is to automate repetitive task work with attended desktop bots and use unattended RPA for the last mile of integration, automating integrations to apps, data, and legacy systems.
(Read more: How FPT Helps Your Business Successfully Apply RPA)
Investment cost reduction
Investment incurs costs, especially overhead costs. Overhead expenses are costs that have nothing to do with production, manufacturing or other related business operations. They are costs associated with running a business such as taxes, bills, maintenance, utility, telephone bills, accounting fees, legal fees. In other words, they are costs that do not yield any profits.
Therefore, reducing those costs is mandatory to save up money for important investments, hence increase ROI. Let's imagine, there is a sudden opportunity you have to capitalize on and you do not want to miss this chance. Having leftover funds will be extremely beneficial in this situation.
So how? Divide your expenses into overhead and production costs to help you better find expense-reduction opportunities. Some typical overhead costs that can be cut down include lease, utilities and administrative. Negotiating a new deal with the landlord, moving your business to a more affordable premise, or converting it to a home-based business can help reduce lease costs. Utilities? There are a number of ways to reduce your utilities overhead and help the planet in the process. Mobile phone, long distance, and internet usage should be reviewed on an annual basis to determine the levels of service required.
Improve customer experience
Good User Experience (UX) investments enhance customer satisfaction. Satisfied customers are loyal; they trust a company's products, and they want to come back for more, which is why satisfied customers are vital to a company's success – and are its very reason for existing. Jeff Bezos built Amazon's success upon a focus on customer experience throughout the entire customer journey and a philosophy of continuously measuring the user experience. Likewise, Google, Airbnb and Intuit have integrated User Experience into the core of their work processes.
The return on investment in good UX is undeniably huge. When a company invests more in the user experience of its products or website, it can improve the ROI in five overall areas: Boosted overall revenue/conversion, reduced development waste, increased business-to-business satisfaction.
How to specifically boost your customers' satisfaction—and likewise your company's ROI—through investments in specific UX techniques and work processes? Brands can develop this experience by focusing on usability, accessibility, performance, design/aesthetics, utility, and overall human interaction. To create a successful digital platform that gets users to convert, it is a must to create an environment where users understand how to interact and enjoy doing it. As a result, the brand advocacy and loyal relationships that form will increase your brand's overall lifetime customer value. Not only will a good UX save money, it will improve customer satisfaction and brand perception.
To explore more technologies for your digital transformation journey, visit: https://blog.fpt-software.com/