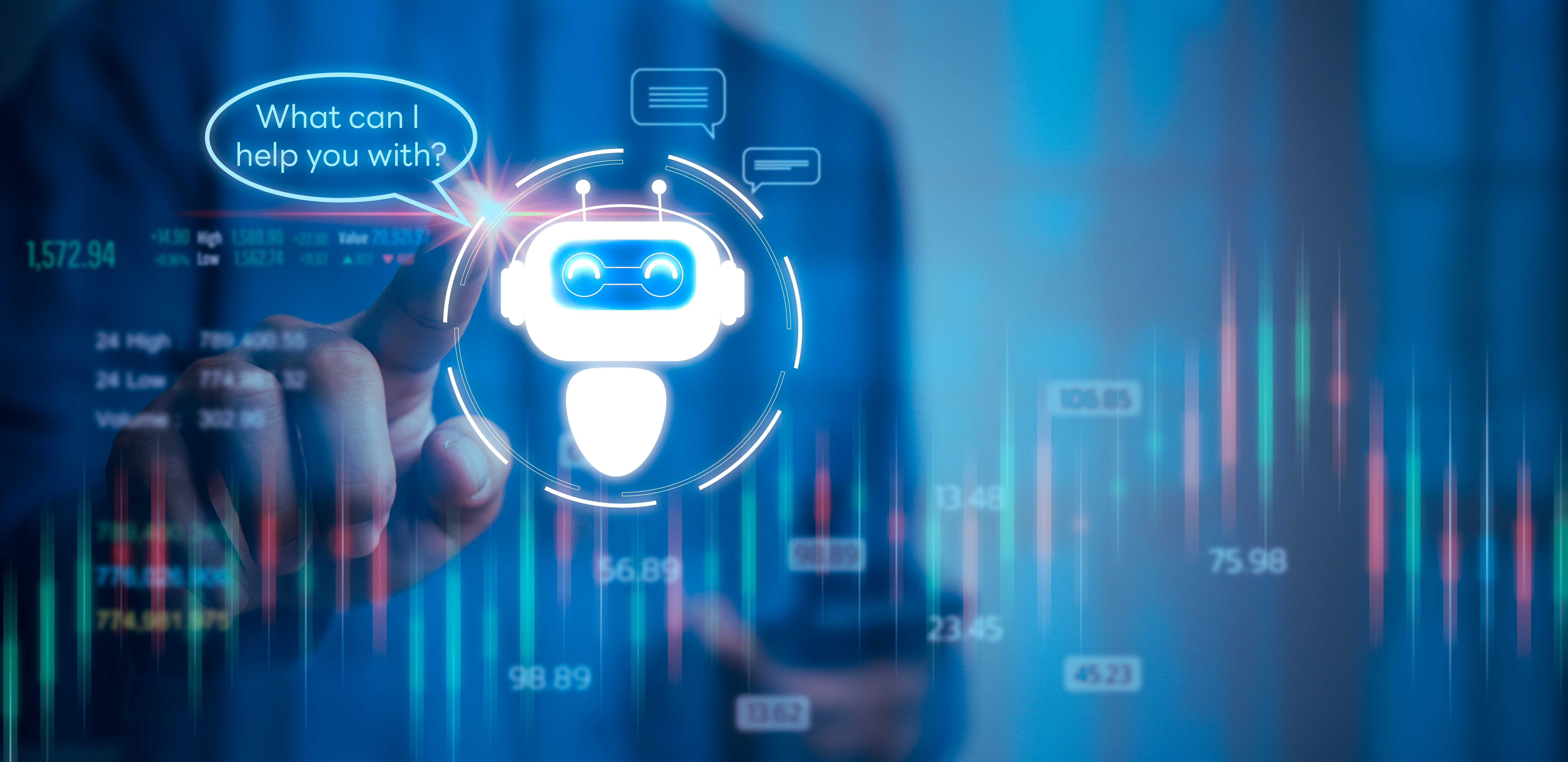 In the current unpredictable world, insurance has become a crucial aspect of our lives. It offers unparalleled financial security in case of medical emergencies, natural disasters, or any unforeseen damage. However, managing the complex world of risk management can be overwhelming for many consumers. Fortunately, AI-powered chatbots have emerged as a disruptive solution, reshaping the industry's future.
In today's unpredictable world, insurance has become a crucial aspect of our lives. It provides us with the unparalleled financial security needed in the event of medical emergencies, natural disasters, or any unforeseen damage. However, navigating the complex world of risk management can be an overwhelming process for many consumers. Lengthy paperwork, confusing clauses, and lack of transparency can discourage customers from purchasing insurance products.
To address these challenges, insurance companies need to provide easy access to information and educate customers on eligible benefits. Fortunately, AI-powered chatbots have emerged as a game-changing solution, reshaping the industry's future.
By leveraging AI algorithms, machine learning (ML) technology, and predictive analytics, virtual agents can assist insurance companies with crucial tasks including underwriting, claims management, fraud detection, and customer engagement. This can improve customer relations, enhance their experience, and increase cross-selling opportunities for additional insurance services. The benefits of AI chatbots are undeniable, and many insurance companies have already started incorporating them into their business models. It is projected that the global AI market will reach 45.74 billion USD by 2031, demonstrating the significance of this technology to the industry's future [1].
Understanding the potential of AI and utilizing this next-generation technology has become a necessity. The methods by which AI-powered chatbot solutions can help insurance companies increase their efficiency, customer satisfaction, and cost-effectiveness will be covered in this article.
The Advantages of Conversational AI for Insurance Companies
The key benefits include:
Improve productivity and lower operational costs with AI-powered virtual assistants. These agents can offer personalized advice to customers based on demographic data and analytics.

Simplify the process of collecting consumer information with chatbots to deliver customized insurance plans, proposals, and terms to the target audience.

Amplify the customer experience with conversational agents by constantly learning and adhering to customers' behavior and purchasing habits.




Improve customer experience and satisfaction:

A screenshot of the Azure Open AI - ChatGPT product from FPT Software
Our Azure Open AI - ChatGPT offers a disruptive innovation for insurance companies seeking to enhance their customer satisfaction. This innovative solution offers an end-to-end implementation that enables insurers to interact more accurately and efficiently with their customers.
The virtual customer support agent can promptly and accurately respond to client inquiries without human intervention, thereby improving customer satisfaction while simultaneously reducing costs and effort for insurance companies. For example, AI chatbots will be trained with all insurer's policies, product, and insurance issues data, as well as integrated with plenty sources, hence, the chatbot can proactively reply to common questions from potential customers.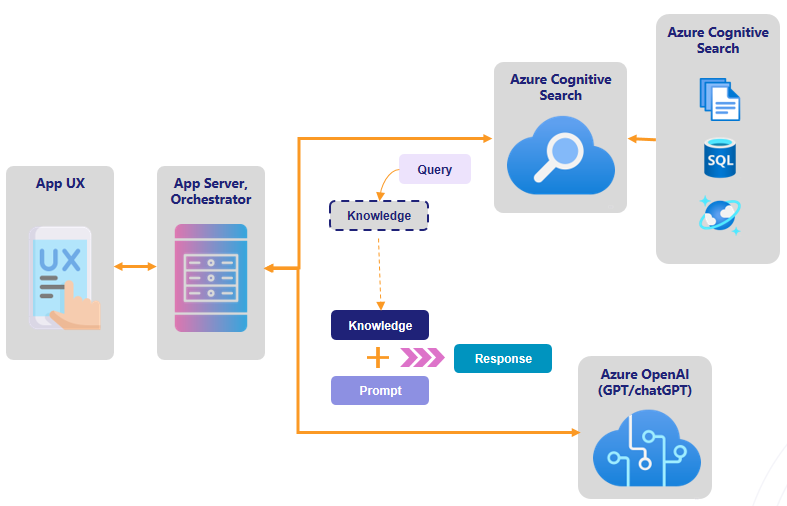 A back-end representation of the functions of our Azure Open AI - ChatGPT
Furthermore, this system provides users with three in-depth analysis tools, including citations, supporting content, and preconfigured processes. These tools provide a higher level of confidence in the automatically generated responses while simultaneously offering more comprehensive management of the customer experience. By leveraging these advanced tools, insurers can deliver a more personalized and efficient service that meets each customer's unique needs.
Automate insurance underwriting and policies
With FPT Software's automated agent solution, insurers can create customizable, domain-specific, real-time assistants. These chatbots can respond to inquiries about insurance products and services tailored to the customers' needs.
Moreover, interactive agents can help underwriters analyze large amounts of unstructured data. This can aid in the detection of potential risks and assist in making informed underwriting decisions by verifying customer claims and documents.
An AI assistant can also be proactive with policyholders, before they get in touch with the insurance provider directly, using data from back-end systems and contextual information. For instance, following a significant natural disaster, insurers can offer consumers instructions on how to submit a claim before they begin receiving tens of thousands of calls on how to do so.
AI and ML technologies are increasingly employed by insurance companies to identify and mitigate fraudulent activities. Advanced AI assistants can identify clients who submit dubious documents and false claims, allowing companies to request further proof of paperwork to prevent fraudulent activity. This technology is a crucial asset to insurance companies, safeguarding against fraudulent practices and ensuring the protection of customers.
Streamline claims process and settlement
Filing an insurance claim can often be an arduous and intricate process, but chatbots can simplify this by conversing with customers to gather the necessary information, evaluating damage, and calculating compensation rapidly. Additionally, virtual assistants can proactively update policyholders regarding payments, due dates, and account information well before the claim is even settled.
According to a recent case study, akaBot, our comprehensive Robotic Process Automation (RPA) solution, was able to decrease processing time from 30 minutes to 7.5 minutes per record. This solution can also save 66% of processing time for internal approval and submission of insurance claims and can process 2,000 claims per day [3].
Assist insurance agents in daily operations
AI chatbots can serve as virtual assistants for insurance agents, enhancing their daily tasks' efficiency and effectiveness. Virtual agents can efficiently handle customer inquiries and requests, allowing real-life agents to focus on more complex tasks. This can significantly reduce up to 70% in calls, emails, and person-to-person conversations in certain situations [2].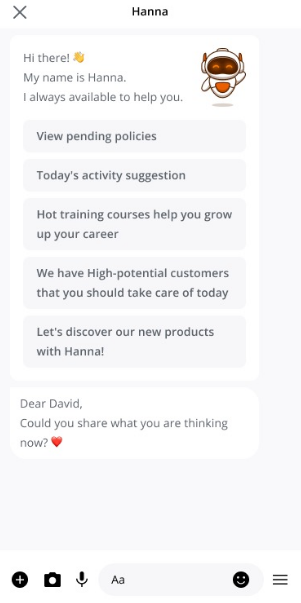 Hanna, an AI virtual assistant from FPT Software, is assisting users with daily tasks
Intelligent virtual assistants can efficiently manage various daily tasks for different agents without delays or performance issues. It can suggest which insurance applications or policies should be processed first on the task list, remind agents about available insurance training courses, or recommend the latest insurance articles to read, among other functions. By utilizing this assistant, insurance agents can concentrate on building meaningful customer relationships and delivering a better customer experience.
Many of FPT conversational agents, virtual assistants, and chatbots are primarily built on Artificial Intelligence, integrated with Natural Language Processing (NLP) technology that has a specific capacity to process many different phrasing and languages, this technology enables the automated system to recognize and precisely interpret the phrases of consumers and provide matching responses.
Looking Forward
The utilization of advanced chatbots in the insurance industry marks a significant shift in customer service and operational efficiency. These intelligent conversational agents empower humans by streamlining processes, providing instant support, and enhancing customer experiences. It is important to recognize that virtual agents are not meant to replace human interaction but rather to augment it, allowing insurance professionals to focus on complex tasks and deliver personalized services. By embracing the synergy between human expertise and AI-powered assistants, the insurance industry can unlock new levels of productivity, customer satisfaction, and business growth.
Get ready to revolutionize the insurance industry with FPT Software's cutting-edge AI-powered chatbot solution. Our advanced AI and ML technology, user-friendly interface, round-the-clock support, and customizable features are all specifically designed to accompany you into the digital insurance future. Contact us for more information.
References:
[1] https://www.alliedmarketresearch.com/ai-in-insurance-market-A11615
[2] https://vneconomy.vn/techconnect//fpt-is-hien-ke-giup-nganh-bao-hiem-tan-dung-tiem-nang-chuyen-doi-so.htm
[3] https://www.gartner.com/smarterwithgartner/chatbots-will-appeal-to-modern-workers