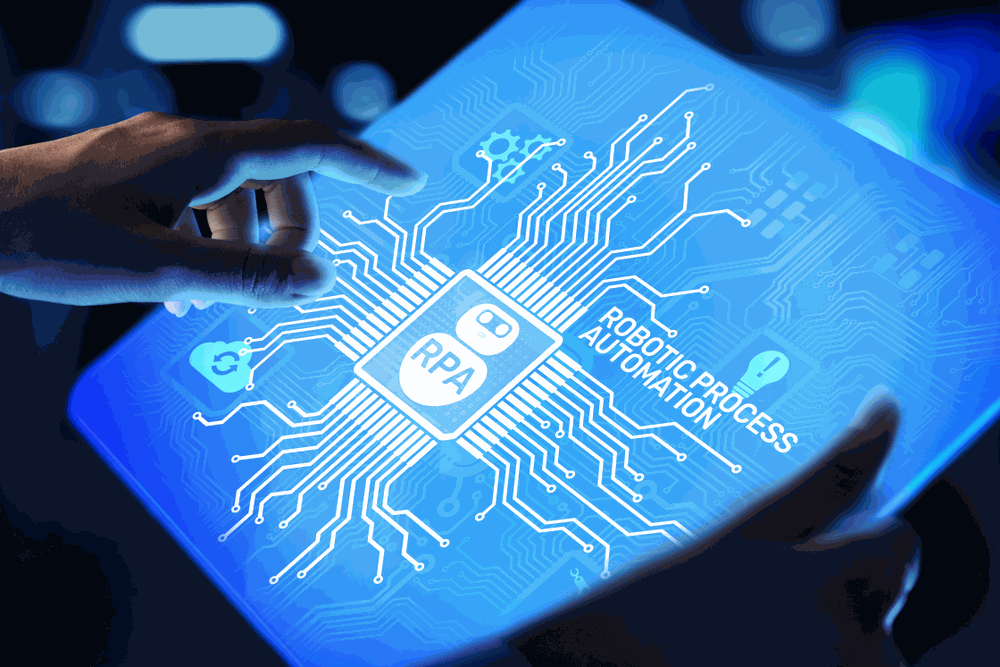 Robotic Process Automation (RPA) is becoming more and more central to company strategy because of benefits it brings in terms of time-saving, increased efficiencies which eliminate human errors, improve compliance, reduce processing times and faster implementation time. However, some organizations still hesitate to apply it because they suspect of the effectiveness of RPA implementation, like "It does not lead to as much business efficiency improvement and cost reduction as expected".
Japanese companies have their own unique problems, which the scope of RPA application is limited and it costs too much to develop robots. Here are some tips for the companies which are keen to unlock the benefits of RPA in the business:
When adopting new technologies, companies should have a mindset of failure acceptance
Japanese companies tend to be more anxious about new technologies than expected and take longer time to consider adopting them. For that reason, even though there are many companies interested in RPA, the progressing speed is slow.
This background seems to be caused by a mindset that is unique to Japan: "You are not allowed to fail". Therefore, it partially affects managers to change their way of thinking. In the future, in order to achieve business improvement in efficiency and productivity, it is necessary to be ready to accept the rapid change of technologies like something as obvious as the air we breathe.
On the other hand, it is the truth that some companies that have implemented RPA and have not seen their costs reduced as much as originally expected, making them worry. The reason is the range of application is limited, and there are tasks that cannot be covered by RPA alone anyway.
(Read more: RPA: The Transformer for Your Business Success)
The important thing is "Do not try to solve with RPA alone"
It is important to have the right attitude and remember "Do not try to solve problems with RPA alone". Rather than leaving everything to RPA, divide the scope of work into scope entrusted to RPA, scope covered by BPO (Business Process Outsourcing), and scope of business efficiency improvement covered with other technologies.
Wherever you go, it is always helpful to have a partner who can give you full-service support, assuming you are ready and can stand on your own.
In order to facilitate the integration of RPA and BPO services for back office and data processing, in January 2019, FPT Software established a new company called "FPT Digital Processing Service (DPS)" that is in charge of integrating these services.
Choose an RPA tool "fit" with the company
It is the fact that high cost for robot development is also one of the barriers to adopt RPA implementation. With many experienced engineers, FPT Software has not only implemented various RPA tools, but have been also developing an own RPA tool which can be provided at a cost-efficient price for user companies. We have been implementing RPA with 1,000 robots in an environment with over 30,000 employees in our company. Therefore, we can also provide our customers with the knowledge we gained while implementing RPA in FPT Group.
(Read more: How FPT Helps Your Business Successfully Apply RPA)
Especially, regarding the size of the company, we can flexibly support from medium-size to large companies. We can provide you with the most suitable tools depending on your budget and needs, and offer you one-stop , full-service solution starting from consultation when you are considering RPA, to robot design, development, operation, and support. At the moment, we have more than 500 engineers working with RPA in the entire group. All of our members have the skills to handle 2 or more RPA tools, and can provide our customers with the most suitable tools without being tied to a specific RPA platform. So far, we have provided tools for more than 60 companies globally, with more than 30 companies in Japan alone.
Furthermore, many of our engineers are well versed in Japanese, so we have no problem even with Japanese business applications. The high-quality, cost-competitive offshore development experience we have cultivated over the years has also helped us a lot in the RPA field.
Source: RPA BANK(RPAの限界」を突破するには)