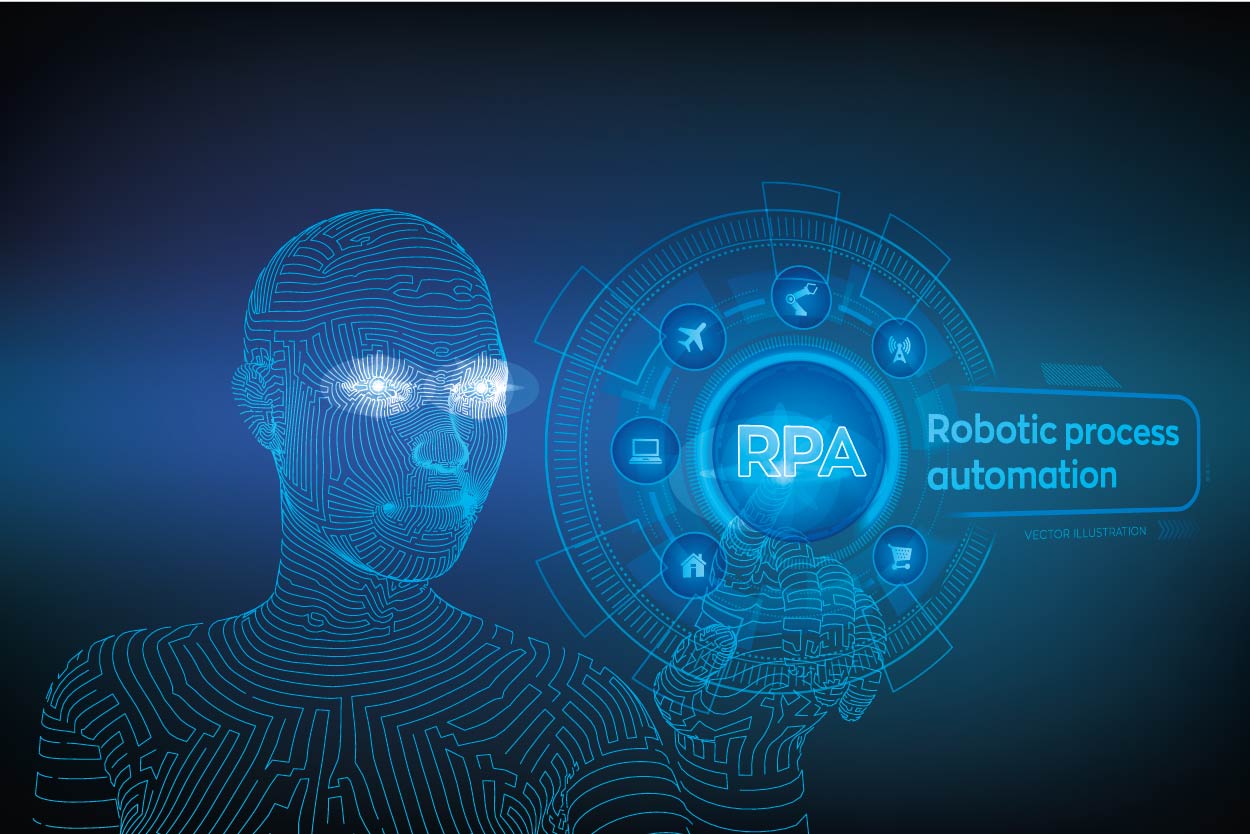 During the new normal, RPA is the right technological solution for enterprises to reduce operational costs and increase efficiency. Let's take a look at five areas every enterprise can employ RPA during the recovery phase.
---
As a result of the COVID-19 pandemic, and later the global economic downfall, firms are currently going through rapid turbulence. Enterprises have taken a more severe hit, a large number of which have experienced cash flow problems.

Enterprises have no option but to look at all solutions to reduce costs and achieve operational efficiency for the long run, and RPA seems to be the solution to warding off this stumbling block. Indeed, the technology creates a digital workforce working side-by-side with human employees to streamline operations and accelerate business activities. According to KPMG, RPA implementation can lead to operational cost reduction of up to 75%.

Here are five application areas of RPA that every business can employ during the recovery phase.

Data extraction and migration
In the digital era we live in, history data is placed at the core of any business, thus upgrading legacy systems is consequently inevitable. However, legacy systems are flawed in a way that they need an interface to communicate with other systems to pull relevant data. And since bots can operate application programming interfaces (APIs) independently, RPA solutions can act as an intermediary between new and old systems.

Additionally, bots can be configured to track data migration along the way. This means they can spot any anomalies or low-quality data, and rectify the errors in real-time. RPA, therefore, saves a significant amount of audit time which would otherwise be required to scrutinise the entire dataset once again, unaware of where the error arises.
Customer service
Customer service staff are usually burdened with routine tasks that can easily be automated using RPA. A typical example of how RPA can enhance customer service is using RPA to optimise proof of delivery. Proof of delivery (POD) is a document that confirms that a recipient has received a package from a sender. In several industries, POD acts as a crucial component of customer service. Retrieving POD-related information by frequently checking carrier websites is a repetitive and tedious task for humans, but a suitable one for bots, given their rule-based nature. Bots can link the retrieved data to the original order record in warehouse management systems, and thereby expediting order tracking and enhance customer responsiveness.
Invoice processing
Invoice processing is deemed a time-consuming and labour-intensive process since it entails several procedures executed by different workers to check and approve items. This makes the process vulnerable to human errors because of accidental clicks or inattentiveness. Bots can help firms to scan documents and send the invoices to the assigned departments for approval, invoice update, etc.
Inventory management
When executed manually, inventory management is a back-office procedure that can be extremely labour-intensive. Employees are usually required to log in, validate the correct data elements, collect and put down relevant data information. Bots can ingest order details automatically into the database and send an auto-generated confirmation email to the concerned stakeholder.
Regulatory compliance
The business landscape is increasingly volatile. And firms often devote significant time and resources to develop compliance checklists, preparing relevant data, deliver regulatory reports, etc. With RPA entering the scenario, the burden will be relieved. RPA automatically generates reports from available data, and thereby drastically reducing the amount of time spent on compliance-related activities. Plus, given the rule-based nature of RPA, the technology can be updated at any time to conform to new regulations.
The current crisis is a push for businesses to re-design their strategies towards technology enablers. RPA is one of them. It can help companies to reduce operational costs, increase efficiency and fortify the shield against human errors. Large enterprises have already embraced automation and digital transformation to survive and thrive in a volatile environment. Now it is the time for enterprises to move up the automation and digitisation maturity ladder to prepare for future pandemics.
References
KPMG (2016). Rise Of The Robots. [Link].
Deloitte (2018). The Path Forward: Operationalising RPA to Automate the Digital Supply Network. [Link].
There are a lot more interesting facts to explore, keep learning here!