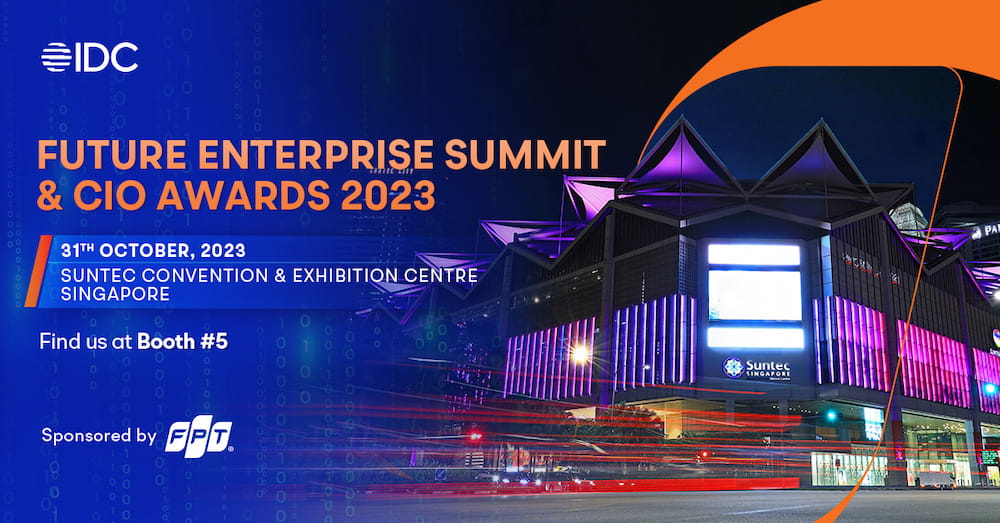 On October 31, 2023, FPT Software will be joining the Future Enterprise Summit & Awards 2023. Gathering over 500 business and technology leaders, this year's summit will address two major transformations in parallel: #DigitalTransformation and #SustainableTransformation.
As a Premier Sponsor, FPT Software proudly showcases our innovative solutions that boost seamless transformation and competitive edge for businesses in healthcare, finance services, digital commerce, and more.
Meet our expert team at Booth 5 for valuable insights on transforming business digitally and sustainably.
More about the summit: https://www.idc.com/ap/events/71134-future-enterprise-summit-awards-2023