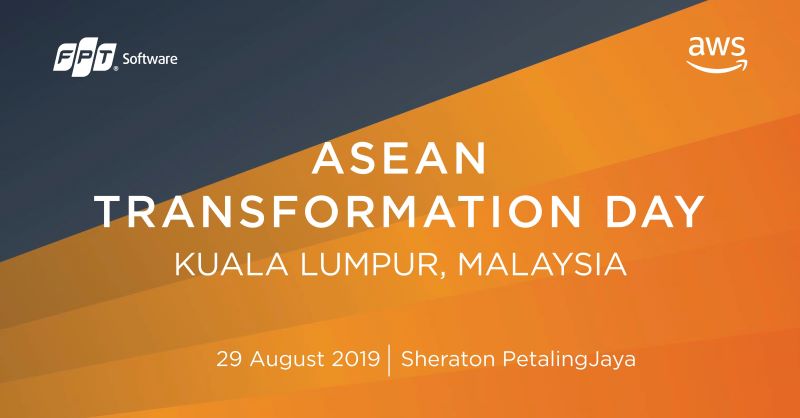 FPT will be joining AWS Transformation Day 2019 in Kuala Lumpur.
AWS Transformation Day is a series of events brings together Cloud experts and Business and IT decision makers to explore how the cloud is accelerating innovation in businesses. Particularly, the attendees will discuss cloud-related topics such as enterprise use cases, cloud migration, cost management, compliance, data security, enterprise applications, innovation culture and industry solutions.
Taking part in this time in Kuala Lumpur, FPT will showcase our latest technologies in Security Compliance, Digital Innovation, Migration & Enterprise workload capacity. Visitors can experience hands-on demos of Cloudification and Cloud Load Tests, alongside with Cloud Compliance for Security Compliance segment.
For more information about AWS Transformation Day 2019 in Kuala Lumpur, click here.